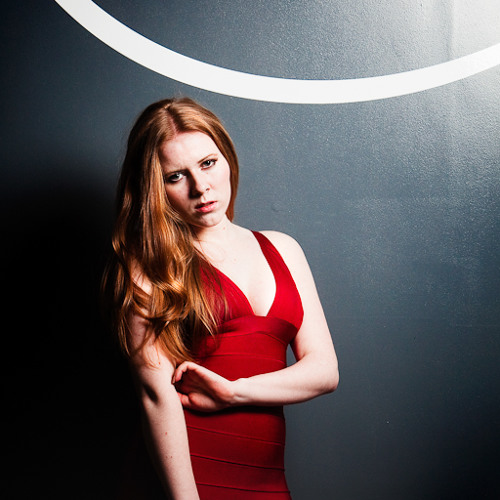 Liverpool's Megan Thomas will blow you away with the mature and soulful style to her music.  Influenced by artists such as Alicia Keys and Joni Mitchell, her new song "Last Last Chance' encompasses both.  Having won 'Open Mic UK' in 2009 and the LIPA/Yamaha songwriting award in 2012, it's no wonder Megan is a respected musician at the age of 19.  Collaborating with US producer Alan Glass and with hopes to release an EP this year, read on to discover more about this aspiring and extremely talented young musician and her musical experience to date.
SP:  Hi Megan, did you always aspire to becoming a musician?  What's your story?
MT:  As a child I always wanted to be on stage. I was interested in musical theatre and got a part in 'Chitty Chitty Bang Bang' at the Liverpool Empire. Around the same time I started teaching myself how to play piano, and then the two came together. When I was 15 I became resident singer/pianist at the 'Hard Day's Night Hotel' in Liverpool and since then I have been writing and performing.
SP:  What kind of situations inspire you to write?
MT:  It's hard to say what situations inspire me to write. Personally I am more inspired by melody than lyrics. I don't always feel that I have enough life experience at 19 to write about my own situations so when writing lyrics I often imagine scenarios and write imagining I was in that situation.
SP:  Any plans for an EP?
MT:  Yes, later in the year hopefully with the work I am currently doing with US producer Alan Glass.
SP:  Who are your musical influences?
MT:  I am a massive fan of the classical pianist Ludovico Einaudi and he has really influenced me in learning the piano. I am influenced by Alicia Keys. I love Joni Mitchell and I am really influenced by the lyrics she writes. I would love to be able to talk directly to a person through one of my songs in the way she does in hers. Her lyrics seem to be personal to everyone.
SP:  How did you get involved with BBC Introducing?  How did they hear your music?
MT:  I got involved with BBC Introducing by uploading my tracks onto the BBC Introducing website and thankfully my tracks were well received and since then I have performed on many live shows and had my music played nationally on the Mark Forrest show.
SP:  Tell us about the award you've won?  How did it feel to win at such a young age?
MT:  I won Open Mic UK in 2009 and the LIPA/YAMAHA award for songwriting in 2010. It was great to win at such a young age to gain insight into the industry early on. Winning the LIPA award has been very valuable to me as I was able to attend workshops with PRS and PPL and learn more about managing your own career independently as a musician.
SP:  Who would be your dream collaboration?
MT:  A dream collaboration would have been with Luther Vandross.
SP:  Who would you like to write with?
MT:  I would like to write with John Legend, I am currently having a great time writing with US producer Alan Glass who has written for the likes of Aretha Franklin, Earth Wind and Fire, George Benson and The Lighthouse Family.
SP:  You're playing at Liverpool Rocks in August.  Have you participated in anything like this before?
MT:  I have never been part of such a big project before. I am so looking forward to being able to play at the premier of The City That Rocked The World there are so many fantastic acts on that night it is going to be a brilliant gig.
SP:  How did the Liverpool Music Awards go?  Did you get to meet any of your idols?
MT:  I didn't meet any idols there but it was a great night and I made so great contacts who I will hopefully be working with soon.
SP:  Any other tours/gigs/festivals planned for the Summer?
MT:  I will be playing at the Wirral Festival of Firsts this summer, I'm also planning on doing a lot of busking, and I will keep my facebook updated with upcoming gigs at http://www.facebook.com/meganthomasmusic.
SP:  Who are you listening to at the moment?
MT:  Today I have been listening to Steely Dan and Tracy Chapman.
SP:  Why should people listen to you and check out your music?
MT:  You should listen to my music if you like a modern twist on classic soul/jazz style. There seems to be more music in the charts with soul influences so hopefully it's coming back into popular mainstream.
SP:  Are you excited for the rest of 2013 and what it may bring for you?
MT:  I am very excited for the rest of 2013 I am currently working on getting a band together. I am looking forward to doing more with BBC Introducing.
SP:  What three words best describe your music?
MT:  Original. Soulful and chilled.
Megan Thomas : "This Is My Life"